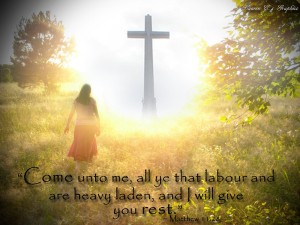 It can be so difficult to "know"   what to do, which path to choose. But sometimes the answers are easier than we think.  For those who have been "sitting on the fence", when it comes to putting their faith in Jesus Christ, now might be a good time to choose.
So many think that in order to follow Christ, one must "believe", which many of us equate with our "feelings". But to begin following Christ, one need only ask Jesus to be their Savior, to forgive their sins– and start following Him.
Feelings just are.
But Faith in Jesus is not about how we feel on any given day, it's about who we choose to follow every single day.
May Jesus Bless us all, each and every one.
Following Jesus