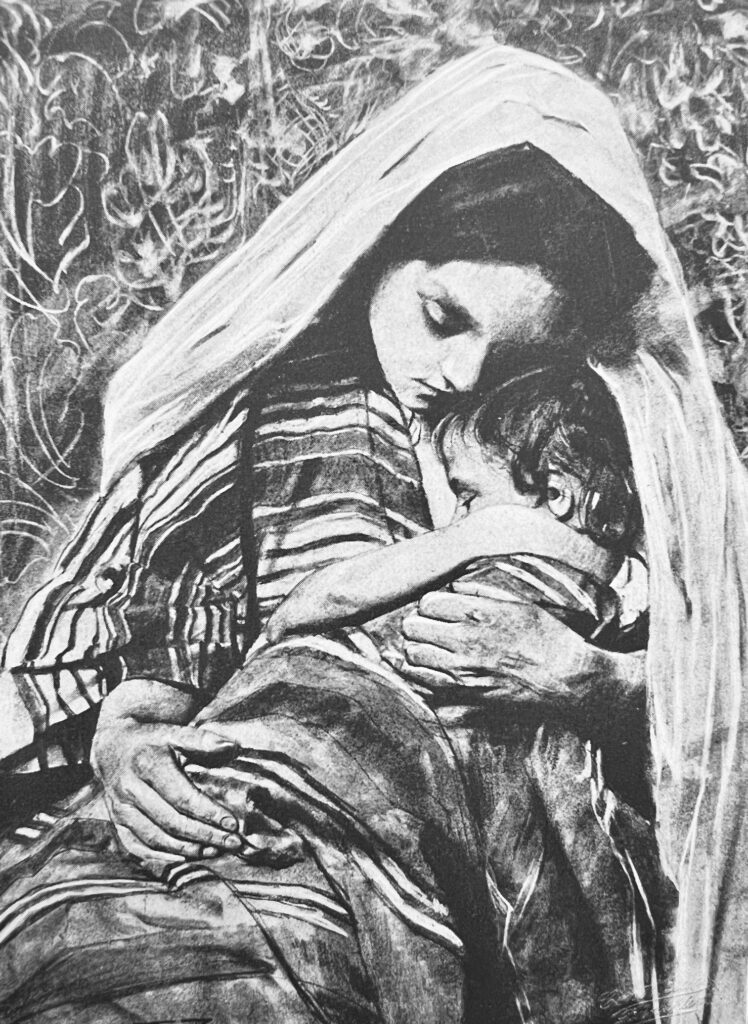 Mary is so crucial in Christ's story. Mary never claimed that importance herself, but it's there. She raised Him, She encouraged Him, Her love strengthened Him and She suffered with Him. She stood at the" Crossroads of History" with Him and walked the road with Him-all the way to the end 😊
As for Jesus, He loved His Mother just like any other child does. As a little boy He carried water for Her in Egypt and helped Her with the household chores. (Yes, they had them even back then 😊).
When Jesus received a boo-boo, it was Mary who bandaged it and kissed it better. It was Mary who carried Him on the long road to Egypt and who played with Him and raised Him, and He loved her. As He grew, she prayed with him and taught Him many of life's lessons. And just like most sons, there is not much that He would not do for Her, because He loves Her.
Jesus IS God, but He was also human. He loved Mary with a son's love and God's Love. God's Will always came first, His mission of Salvation always came first, but His love for His Mother Mary came as a close second, for the love a son has for him mother is incredibly special 😊
For Mary, the responsibility to raise Jesus well was huge! Can you imagine being so young and raising the Savior of the world? She knew He had come to Save the world. She knew He was special to God and always would be. And yet, as much as She sought to raise Him in a way that was pleasing to God, She also loved Him as any mother loves her son. She carried Him for hours each day; she nursed him, and kept him close always. She taught him to walk, to play, to eat…And when He suffered so, She stood by His Cross with Him and offered what comfort she could. And after He died and rose again, She was a constant friend to the Apostles and a great resource for the early Church.
Asking Mary to pray for us is a privilege. And one we have because She loves us with a Mother's Love too! Not asking Mary to Pray for us is to miss out on Her help, which we will greatly need in the days to come.
How Blessed are we to have Her 😊