Both literally and figuratively 😊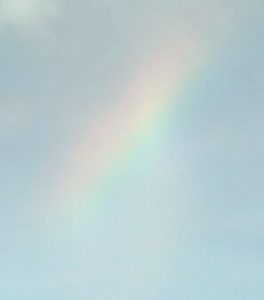 Ever see a sky after a storm when the sun comes out?  It is so beautiful.  And so new.  I could stare up at it for hours.  God makes the sky after a storm so incredibly beautiful; it's truly a gift.
And the same can be said of our lives.  We all go through storms.  Life has plenty of them, and sometimes they can be overwhelming.  But once through the storm, our lives become a beautiful thing once again.
But it's funny, while we remember to pray during the storm, we sometimes forget to pray when the storm is over.  And yet that is sometimes the most important time to pray of all!  Because it is when times are peaceful and easy, that we can forget exactly where that "peace" comes from.