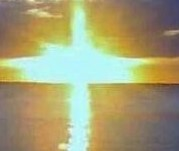 While Praying the Rosary, I saw a bit of Heaven 🙂
There is a white Cross in bright light up on the top of the hill. The entire hill is covered in light. The hill floor itself is covered in the greenest grass I ever saw. A thick carpet of grass. There is no pain there. And there is no fatigue. And as I knelt with Mary to pray, I saw that the hill had people kneeling in prayer to Jesus all over the hill. And I saw others that I know were definitely still alive on earth praying there as well.
Difficult times are coming, ask Jesus how to go there to rest and to pray.
Prepare, Pray and Be Ready 🙂